ROLAND - KF-10-KO - Kiyola Digital Piano - Pure Oak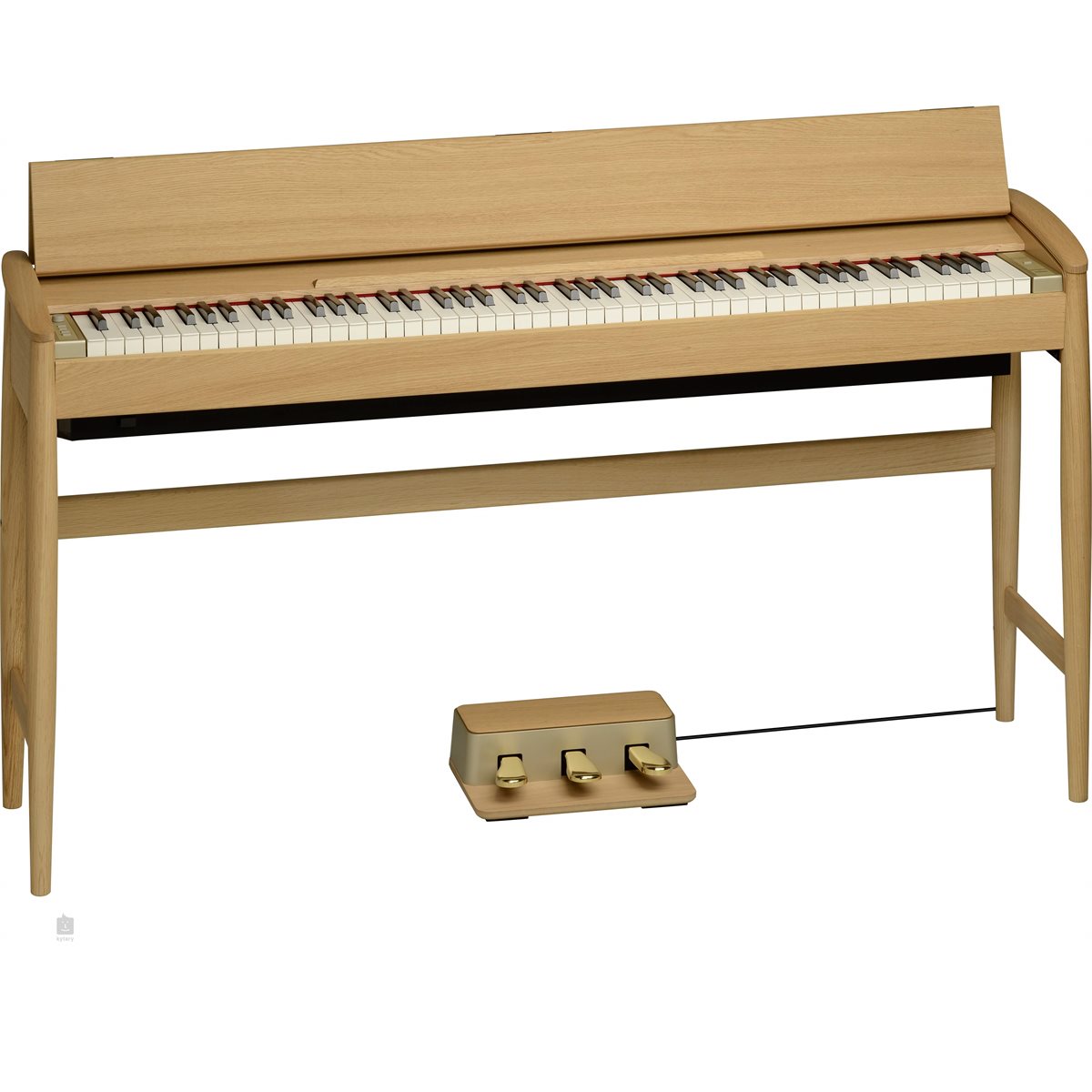 Appuyer et déplacer pour zoomer
Passer en survol l'image pour zoomer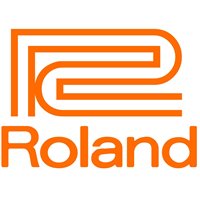 ROLAND - KF-10-KO - Kiyola Digital Piano - Pure Oak
Code de produit : KF-10-KO
*Traduction française à venir*

Artisan digital piano combines hand-crafted solid wood cabinet and SuperNATURAL modelling technology
Digital technology meets artisan tradition in the new KIYOLA KF-10. Created in collaboration between Roland and Japanese furniture designer Karimoku, this refined digital piano achieves a perfect harmony of form and function: a powerful instrument that makes a sophisticated statement in your home. With its model name translating as 'elegance and beauty', the KIYOLA KF-10 is visually unique in the modern piano market, offering an all-natural, hand-crafted wood cabinet that complements your living space and lifestyle. Meanwhile, the presence of Roland's innovative digital piano technology delivers the performance you demand as a player, with flagship features including SuperNATURAL Piano sound modelling, dynamic sensing technology via the new PHA-50 keyboard, wireless Bluetooth® connectivity to your favorite music-making apps and a dynamic array of speakers that fill your home with sound. Available in a Walnut or Pure Oak finish, with a foot pedal and ergonomically designed piano bench included, the KIYOLA KF-10 is a digital piano to both admire and enjoy.

Stands out from the crowd with Karimoku hand-crafted all-wood cabinet
Designed in-house by Karimoku – Japan's largest wood furniture-maker since 1940, and a noted exponent of environmentally friendly, low-formaldehyde timbers – the KIYOLA KF-10 is unlike any other piano on the market. Hand-crafted in Japan from all-natural wood, the result is a slim, stylish, ergonomically contoured cabinet that complements your living space like a piece of artisan furniture. Perfect for players who want to make a statement, the individual grain patterns are unique to each piano, as is the natural ageing of the wood, whether you choose a finish of Walnut (KF-10-KW) or Pure Oak (KF-10-KO).

Pure, natural wood for quality you can see and feel
Admiration alone is not enough: you'll want to reach out and touch the KIYOLA KF-10. The cabinet's smooth, contoured side panels are inspired by Karimoku's high-end sofas, while the slim legs help it blend seamlessly into your living space. By keeping the controls to a minimum, the KIYOLA KF-10 preserves the organic look, with the volume knob and buttons all located on the side to prevent any distraction while playing. The cabinet lid also doubles as the music rest, for an aesthetic that is simple and compact. Over the years of ownership, you'll also appreciate the beautiful ageing of the natural wood, just as you'd expect from high-end vintage instruments and furniture.

Hand-built by masters of traditional Japanese wood crafting
Renowned for their uncompromising attention to detail and perfectionism, Karimoku's experienced craftsmen build each KIYOLA KF-10 cabinet at their Japanese factory which is located in the same part of Japan as Roland's headquarters and factories. The cabinets are then shipped to the Roland plant for assembly of the internal electronics, speakers and keyboards. With environmentally friendly materials and methods used at every stage, this collaborative manufacturing process ensures the KIYOLA series is ethical and of consistent high quality.

Ergonomic piano bench supports your posture and protects your spine
Long periods sitting incorrectly on a badly designed piano bench can be uncomfortable, and may even cause strain to bones and joints, lower back pain and long-term damage to your spine. To address this, the KIYOLA KF-10 takes advantage of Karimoku's huge experience of furniture design – and associated scientific research – by including an ergonomically designed piano bench. Extensively studied and tested by the Japanese craftsmen, it features a distinctive arched shape that promotes good posture, a wider sitting area that distributes your weight more evenly, and a cushion made from soft, high-density foam. As a result, you can play piano for longer without discomfort or fear of health issues.

Responds to your touch with Roland SuperNATURAL Piano modelling and PHA-50 keyboard
The KIYOLA KF-10's artisan looks don't come at the expense of its playability. Lift the lid on the Karimoku cabinet and you'll find a digital piano powered by the same acclaimed SuperNATURAL Piano modelling as featured on Roland's flagship LX/HP digital pianos. Unlike most digital pianos – which merely trigger a sample of a note when you press a key – SuperNATURAL recreates the full tone and response of an acoustic piano, by recreating all the complex interactions that take place during the creation of audible sound. The result is a rich, living, characterful tone that responds to your playing style and touch, complemented by four speakers that deliver a sound that is all-enveloping and alive. The KIYOLA KF-10 also features Roland's latest PHA-50 keyboard, with each key combining wooden sides and a durable inner molded material, for a traditional look and familiar feel that won't be marred by costly reliability issues. To further support expressive players, the KIYOLA KF-10 also includes a pedal unit that supports half-pedal technique.

Wireless Bluetooth connectivity to useful apps
If you've ever felt uninspired while playing the piano, you'll welcome the KIYOLA KF-10, which (despite its minimalist appearance) can wirelessly connect to a smartphone or tablet for access to the best music apps. Controlling the dedicated app via your Android or iOS device, you'll be able to personalize your piano by selecting internal sounds, play onboard songs or set the built-in metronome. When you're ready to go deeper, Roland's Piano Designer app allows fine-tune editing of your tone, while it's easy to practice using apps like piaScore and Sheet Music Direct (the foot pedal also lets you turn the pages). Even when you're not playing, the KIYOLA KF-10's wireless speakers relay high-quality audio from your iOS or Android device: another reason why this is the ideal piano for the modern living space.

Created by Karimoku – Japan's leading wood furniture specialist
Founded in 1940, Karimoku is Japan's largest wooden furniture-maker. From its headquarters in Aichi, the company creates premium wooden furniture based on traditional Japanese wood-crafting techniques, with innovative designs by the in-house design team, as well as collaboration with designers worldwide. By controlling the entire production and distribution process, from sourcing of the raw materials and manufacturing – all the way to sales and repair – high quality is assured. Led by its 'Quality First' philosophy and sense of social responsibility, Karimoku strives to design environmentally sound products that lead to an enriched and fulfilled lifestyle.

Winner of the 2015 Good Design Award
Hosted by the Japan Institute for Design Promotion for over half a century to recognize innovative designs that enrich our lives, the Good Design Award and its prestigious G Mark badge is only granted to products that excel in both aesthetics and functionality. As an elegant marriage of Roland's latest technology and Karimoku's all-natural wooden craftsmanship, the KIYOLA KF-10 qualifies on both counts, and in September 2015 – just before the official launch in Japan – it became a proud recipient of this prestigious award.


Condition :

Neuf

Échelle de prix :

4000$ et plus

Nombre de Touches :

88 Touches
Disponibilité : En rupture de stock