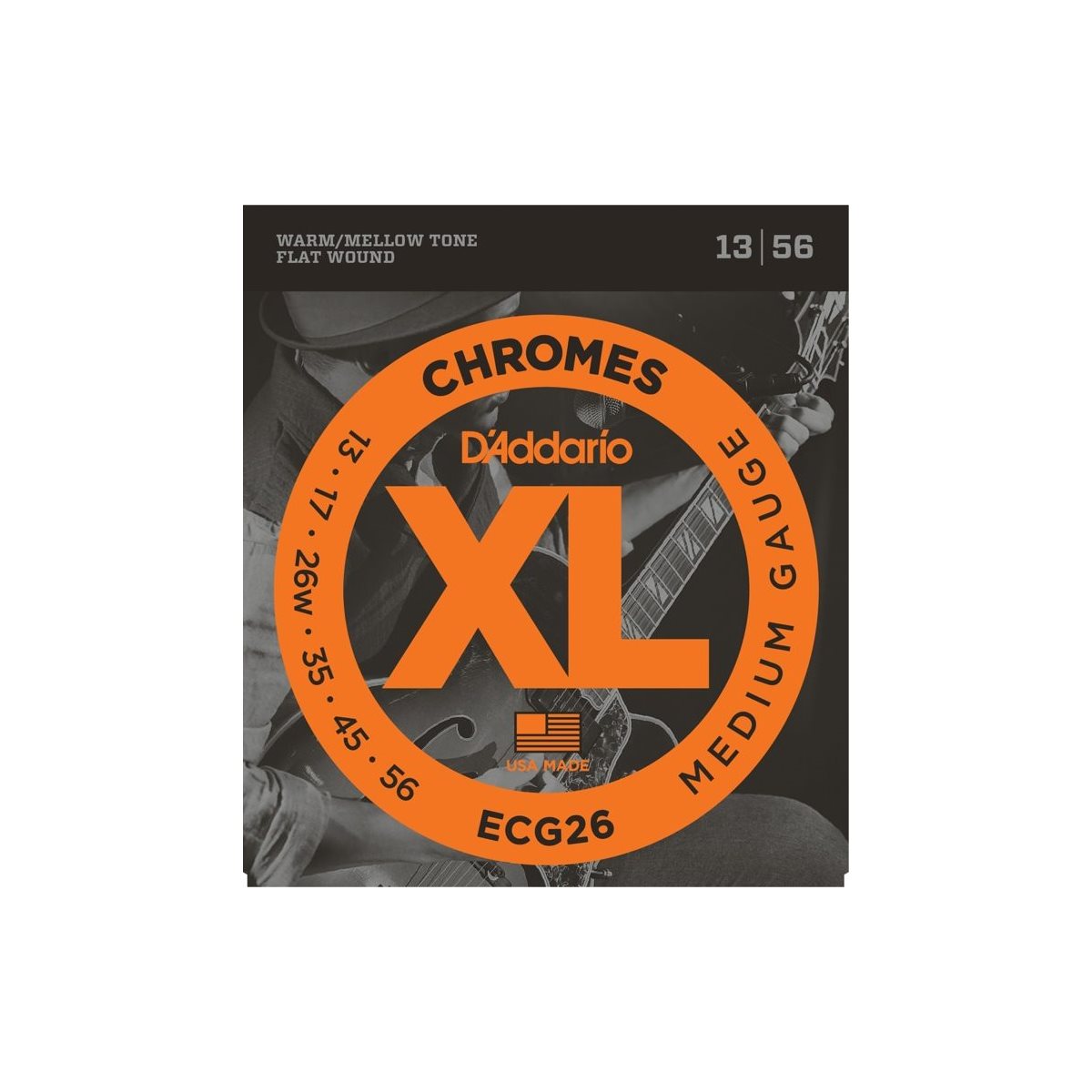 Press and move to zoom.
Mouse over image to zoom.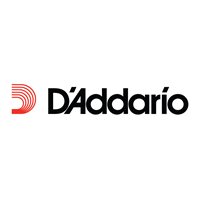 D'ADDARIO - ECG26
Product Code: ECG26
Description
ECG26, D'Addario's heaviest gauge flatwound set, delivers a smooth feel, warm/mellow tone and maximum tension, ideal for traditional jazz playing.
D'Addario XL Chromes are the industry standard in flatwound guitar strings. They deliver a round, full low end without losing punch, making them ideal for jazz players of all types. Wound with flattened stainless steel ribbon wire, then polished to unparalleled smoothness, it's no wonder that XL Chromes are the world's most popular flatwound strings.
D'Addario's heaviest gauge of flatwounds delivers smooth feel, warm/mellow tone and maximum tension
Ribbon wound and polished for ultra-smooth feel and warm, mellow tone
Environmentally friendly, corrosion resistant packaging for strings that are always fresh
Made in the U.S.A. for the highest quality and performance
String Gauges: Plain Steel .013, .017, Stainless Steel Flat Wound .026, .035, .045, .056
Condition :

New

Price range :

10$ - 24,99$

Gauge :

.013 - .056

Strings :

Electric Strings