Home

>

BOSS - BCB-90X - Deluxe Pedalboard and Case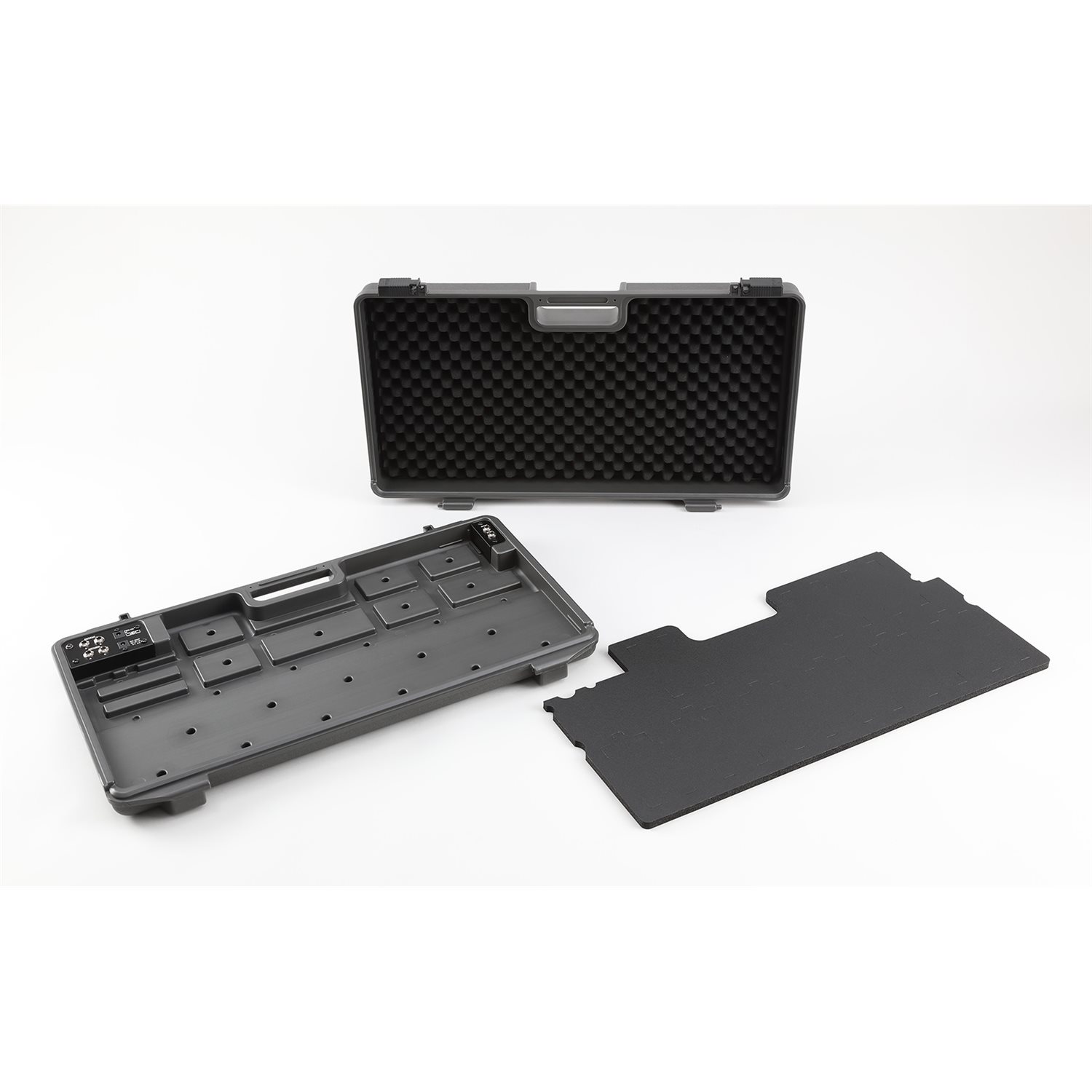 Press and move to zoom.
Mouse over image to zoom.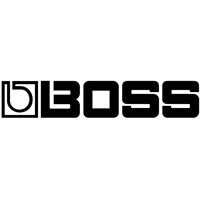 BOSS - BCB-90X - Deluxe Pedalboard and Case
Product Code: BCB-90X
Create a Custom Layout with Your Favorite Stomps
Evolved from the famous BOSS BCB-60 pedalboard used by players for almost two decades, the next-generation BCB-90X delivers more versatility for modern pedal setups. A customizable insert lets you create a personalized layout with a variety of different pedal types, including BOSS compacts, GT-1000CORE and 200-/500-series pedals, loop switchers, volume/expression pedals, and others. Tough molded construction offers great looks, durability, and light weight, while built-in junction boxes make connections on the gig fast and easy.

Standard Features
Next-generation BCB-series pedalboard, updated for modern pedal setups
Accommodates a variety of pedal sizes, including BOSS compacts, the GT-1000CORE multi-effects, 200-/500-series pedals, loop switchers, and more
Customizable high-density foam insert holds pedals in place
Integrated cable guide channel under the insert for neat wiring
Light and rugged molded design with detachable lid
Built-in junction boxes for instrument input, mono/stereo outputs, and power
Includes daisy-chain cable and PSB-1U adaptor for powering up to ten pedals
Create Any Layout You Want
With its ergonomic design and large, customizable space for laying out pedals, the BCB-90X allows you to create a diverse effects system that's streamlined and easy to carry. A high-density foam insert comes pre-scored for nine standard BOSS stomps, but can be cut for nearly any pedal size with a common utility knife. The insert holds your pedals securely in place during transport and performance, and there's space underneath to hide DC and long audio cables for a neat, clean look. Built-in junction boxes provide the finishing touch, bringing I/O jacks to the top of the board for quick connection.

BCB-90X
Light, Durable, and Stable
The BCB-90X carries on the same rugged molded construction that the BCB series is known for, offering maximum protection for your pedals while minimizing weight. The integrated lid locks securely and can be detached in seconds, so you're ready to play in a flash. Foam lining on the inside of the lid cushions your pedals while traveling, and bottom rubber feet provide a secure grip without scratching floors.

BCB-90X
BOSS Pedalboard Solutions
Our ever-growing range of innovative solutions help you get the most out of your pedals and rig.

BCB-30X—Compact and easy-to-configure molded pedalboard with customizable foam insert for mounting a variety of different pedal sizes.
BCB-1000—Unique travel-ready, suitcase-style pedalboard with retractable handle, wheels, angled aluminum mounting surface, and built-in junction boxes.
BOSS Cables—Top-quality options for every application, from premium instrument cables to space-saving patch and MIDI cables.
Effects Essentials—Industry-leading utility products for BOSS and third-party gear, including the ES-8 and ES-5 programmable loop switchers, EV-series expression pedals, FS-series footswitches, and more.

ConnectorsINPUT Jack (1/4" phone type)
SEND Jack (1/4" phone type)
RETURN A/B Jack (1/4" phone type)
OUTPUT A/B Jack (1/4" phone type)
DC IN/OUT JackPower SupplyDC 9V: AC adaptorAccessoriesAC adaptor(PSB-1U + AC Cable Set)
10-pin parallel DC cable x 1
Pre-cut insert pad (thickness:10mm) x 1
Owner's ManualOption (sold separately)AC adaptor (PSB-1U)

*When purchasing an AC adaptor, be sure to specify the adaptor (from the list that follows) that is designed for the region in which it will be used, and the voltage supplied there.
(PSB-120/PSB-120TW/PSB-230EU/PSB-230UK/PSB-240A)

Pre-cut insert pad (thickness:10mm)SIZE AND WEIGHTWidth661 mm
26-1/16 inchesDepth383 mm
15-1/8 inchesHeight113 mm
4-1/2 inchesWeight3.3 kg
7 lbs. 5 oz.


Condition :

New

Price range :

250$ - 499,99$